House of Care Talents
This PowerHouse unites several companies within House of HR who are all active in the healthcare industry. TMI from The Netherlands and avanti and DOCSTR from Germany belong to this PowerHouse. All of these companies offer temporary specialized staffing solutions be it from nurses to doctors and other caretakers.
Healthcare is an important sector in our economy. The demand for specialized healthcare staff is high and will not decrease in the coming years. An aging population and global health challenges require more and more specialized profiles, but which are also scarce to find. Also foreign recruitment plays an important role in this sector.
We have expressed our ambitions in this sector for some years before entering this market. But in 2021 we announced the first acquisition with avanti. In 2022, TMI and DOCSTR follow. This makes we now have a presence in The Netherlands and Germany.
avanti
avanti offers specialized talent solutions, recruiting and secondment in the field of healthcare such as nurses, intensive care staff and other hospital and care support personnel in the DACH region.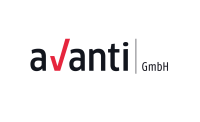 DOCSTR
DOCSTR is a specialized staffing agency solely focusing on physicians. Their services cover the
placement of physicians to clinics to ensure care coverage and absorb peak workloads at clinics, currently with a strong focus on the southern part of Germany.

pluss
pluss specializes in recruitment for healthcare and social services on a temporary basis. It finds the perfect staffing solutions for profiles such as nurses, social pedagogues, educators, physicians and anesthesiologists. pluss is based in Hamburg, Germany
TMI
TMI specializes in healthcare recruitment and secondment and is one of the largest HR service providers for healthcare in the Netherlands. Their extensive network of hospitals, clinics, nursing homes, regional ambulance services (RAVs) and pharmacies offers a lot of possibilities.