House of HR appoints new CFO
Leen Geirnaerdt joins the fastest growing HR player in Europe.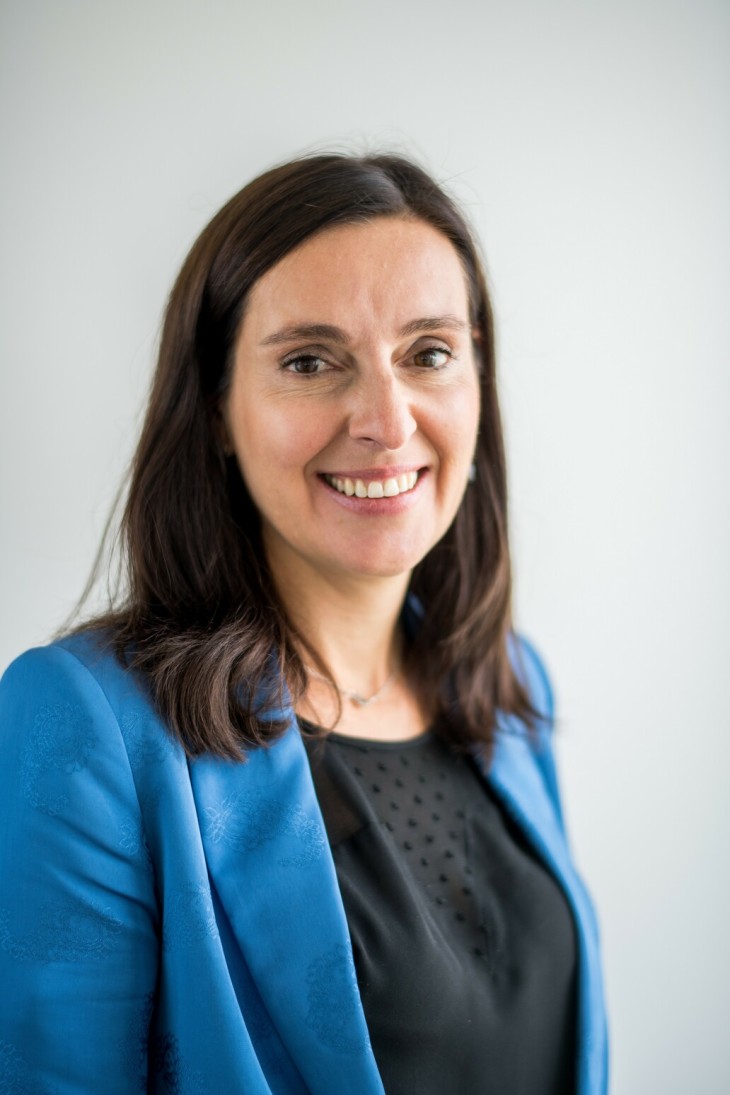 Roeselare (Belgium), 29 June 2022 – Leen Geirnaerdt, former CFO of bpost, has been appointed as new CFO at House of HR. Current CFO Andres Cano has taken the decision for personal reasons to leave House of HR as from 1 October 2022 after seven years. Under Cano, House of HR sales increased from 300 million in 2015 to 2.2 billion in 2021 and the company expanded into different foreign markets. Geirnaerdt will continue the growth plan and further ambitions of House of HR together with CEO Rika Coppens and the management team.

Leen Geirnaerdt will take over from current CFO Andres Cano starting 1 October 2022. She will begin working with the company on 1 July 2022, to enable a smooth transition period of 3 months, during which Andres and Leen will work closely together. With over 10 years of experience as a CFO in the HR services business, Leen brings her knowhow, result-focused and no-nonsense style to House of HR. After 3 years as CFO at bpost, Leen now re-enters the HR world, following previous roles at HR companies such as USG People and Recruit Holdings (both based in the Netherlands).

Leen Geirnaerdt, future CFO at House of HR: "House of HR has always interested me, thanks to its unique specialist positioning. It has an ambitious business plan, a clear alignment on objectives and a strong drive for results, like I do. I'm thrilled to contribute to the growth plan and further ambitions of House of HR in the coming years, together with Rika, the new majority shareholder Bain Capital, Naxicap and Conny Vandendriessche and, of course, all the Powerhouse and Boutique teams."
Pride reigns
Leen Geirnaerdt will be appointed CFO with the blessing of current CFO Andres Cano, who was highly involved in the process of picking his successor. Cano started as CFO at House of HR in 2015. After 7 strong years of commuting from Spain, he has recently decided to leave the company. He has been a major contributor to House of HR's success in the past years. In his years as CFO, he was able to increase sales from €300 million in 2015 to €2.2 billion in 2021. During his management period, House of HR expanded into the German, French and Dutch markets, with the acquisitions of TIMEPARTNER and SOLCOM in Germany, Abylsen in France and Covebo, Redmore, Cohedron, Continu Professionals, TMI in the Netherlands. In total, he was involved in 35 M&A and 7 Refinancing/Syndication transactions. Thanks to Cano, House of HR has flourished as a company over the past few years.
Andres Cano, retiring CFO at House of HR: "I am very proud to have been a part of House of HR's story, and now feels like the moment to move on to new ventures. I feel confident that Leen will bring House of HR to the next level and enable the company to grow and blossom further. I have spent 7 years as a CFO at House of HR, after spending 14 years in the same function at different companies. I am staying on board as a shareholder, and I have confidence in a great future for House of HR. I wish all Happy Rebels at Powerhouse and group support functions - my dear colleagues at House of HR – all the best for the future. And I really want them to stay unique in every way."
Rika Coppens, CEO at House of HR: "It was a pleasure to work with Andres on our growth path, and he has provided interesting insights throughout the years. I would really like to thank him for the great cooperation, his kindness,
positivity, and professionalism and wish him all the best in his future endeavours. He is handing over the reins to Leen, and I am really looking forward to continuing the success story we are creating at House of HR."
End of press release.
Get in touch
Etiam rhoncus. Maecenas tempus, tellus eget condimentum rhoncus, sem quam semper libero, sit amet adipiscing sem neque sed ipsum. Nam quam nunc, blandit vel, luctus pulvinar, hendrerit id, lorem.