Cohedron
Dutch Cohedron is the market leading group of full service providers for the public sector in the Netherlands. The offer consists of outsourcing processes, secondment of qualified specialists and consultancy. The Cohedron group of brands employs more than 2.000 people, operating through nine different Boutiques, all over the country.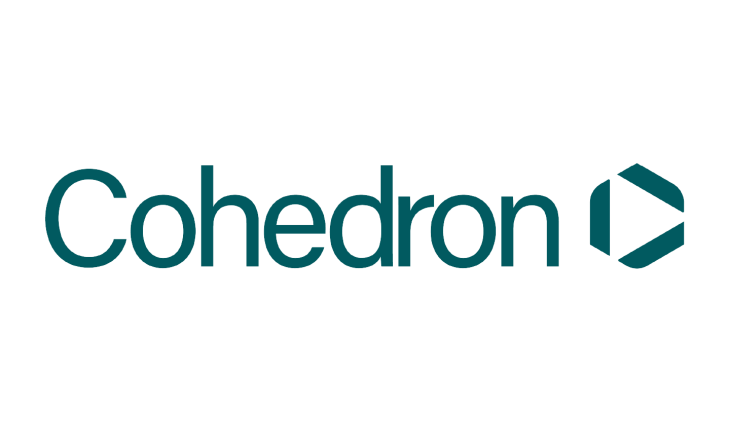 Public authorities, such as governments and municipalities, often are in need of specialized support for their daily businesses and processes. This is exactly where Cohedron comes in the game. The group consists of several specialities and comprises a series of strong Boutiques. They all operate under the ambitious auspices of the holding Cohedron. Its group headquarters are located in Utrecht.
With more than 2.400 professionals and over 30 years of experience, Cohedron supports and advises public authorities, non-profit organizations and companies. It offers outsourcing of processes, secondment of qualified specialists (both in the public sector), as well as consultancy to organizations and public authorities. Cohedron is a full-service provider for municipalities, in areas such as debt relief and spatial and social fields. For organizations, Cohedron acts as a partner in HR, communication, administration and finance.
The number of brands may be high, yet there is one particular element that binds them all together: the drive to create meaningful impact. Cohedron wants to do so on the lives and successes of people, organizations, companies and the society as a whole. In all it does, Cohedron remains results-focused, starting from the substance.
At the center of all Cohedron's activities are people: people working for Cohedron, and people Cohedron works for. The group tries to achieve results for them, relying on its 30 years of experience, in an open-minded, flexible and expert manner, with a keen eye for all stakeholders involved.
Argonaut
Argonaut is a national operating specialist with more than 50 years of experience in the field of social medical advice within the social domain. Their aim is to enable people to function better in their work, participation and self-reliance on a sustainable basis. They pay attention to the individual and strive for the right care for the client. Argonaut is independent and guarantees an objective judgement, with extensive knowledge of legislation and regulations in the field of income, labor, integration, well-fare and social participation. Argonaut operates nationally and works for municipalities, central government and the private sector.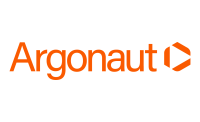 Digitallstars
Digitallstars acts as a quality label in the selection of the right professionals, they provide strategic advice on various issues and actively hunt for unique candidates.Digitallstars delivers temporary support, search & selection and consultancy in 4 digital domains: digital development, data & CRM, online marketing & E-commerce and content & copy.
Future Communication
Future Communication helps and supports organizations that want to implement or realize changes. The majority of these changes have an impact on the environment in which people live and work. Future Communication provides (strategic) communication advice and full implementation, whether it concerns environmental communication, creating a content strategy or setting up internal communication. With clear communication, Future Communication ensures that everything runs smoothly. Because they take everyone on board, they get a grip on the change. Future Communication mostly runs temporary assignments from A to Z with a hands-on mentality offered by the project teams.
Galan Groep
With professionalism and a personal approach, Galan Groep supports organizations in the public and corporate sectors. Our consultants help clients in enhancing their effectiveness and efficiency in the areas of strategy, development and organization. Using a broad perspective and a wide range of expertise, including executive search and interim management, the best solution is found together with the client. Galan Groep also consists of GalanNXT (the new generation of consultants) and Bright & Company (specialized in people strategy, organizational transformation and HR effectiveness).
Human Capital Group
Human Capital Group is the partner for HR-related issues at a diversity of organizations. They advise on reorganizations, culture projects, guide employees from work-to-work, and help to set up and implement policies for sustainable employability. Examples are advise on remuneration and job evaluation processes. Their interim professionals provide temporary support for additional or replacement needs within the HR discipline.
PFS
PFS helps employers by providing customized solutions for capacity issues within financial institutions. The professionals of PFS know the field, know what is going on and through their adaptability they are an added value for our partners. They offer secondment, consultancy or recruitment & selection.
Plangroep
Plangroep is a financial care provider that offers individual help to people who (temporarily) are unable to manage their finances and/or organize personal care. Their services are focused on debt counseling, budget management and administration.
Vanberkel Professionals
Vanberkel Professionals provides financial specialists in the broad public sector, focusing on five focus areas: central government, local government, housing associations, healthcare and education. A flexible organization with expert, reliable and honest specialists who work together with their clients on the best solution and help to guarantee reliability in the field of figures, processes and results. Vanberkel Professionals also has an Academy.
Wyzer
Wyzer is the largest but also the most knowledge-driven partner for (local) governments and stands for strong public services that are good for everyone. For people, organizations and society as a whole. Every day. With knowledge, direction and results. Skilled professionals work on a variety of topics in the public sector – local and rural. In the form of advice, with the deployment of specialists and in education and training courses from their Academy.
Zorg-Lokaal
As a service provider, Zorg-Lokaal helps municipalities with the administrative processes surrounding WMO (Dutch law on societal support) and proper application of the Dutch youth law. This provides grip, prevents errors and ensures efficiency. By streamlining administrative processes and generating data, Zorg-Lokaal can predict future costs and healthcare needs through AI. This contributes to finding solutions for responsible care.