GRITT
GRITT is a Belgian group of technical consultancy companies offering a wide range of services to different industries and turnkey projects in telecom, construction and the utilities industry.
It is Gritt's firm conviction that quality and passion go hand in hand. That is why Gritt goes far beyond middle-of-the-road outsourcing and project management. Whereas many others hire people based on skills, Gritts puts more attention on positive attitude, being solution-driven and a passion for the profession. That is the kind of professional profiles Gritt is putting at the service of its clients. Gritt shapes a world where passionate people solve any technical challenge.
With Logi-Technic, Gritt is offering: 'technicians at your service'. With a team of more than 500 technical employees, and offices all around Belgium, Logi-Technic serves companies active in industry, infrastructure, building, facility management and field services. The company is specialized in sourcing technical blue collar profiles. Logi-Technic has also established its 'Academy': here, technicians get trained and coached in aspects of safety, technical expertise and other job-related fields. Logi-Technic's Academy offers customized, very hands-on, interactive and efficient training and coaching. This not only is in the advantage of the more than 550 technicians, but also of the many clients they are servicing.
With Tec, Gritt has a technical sourcing agency delivering people and services related to engineering, building, telecom maintenance and turnkey projects. It links technical consultants to a wide range of projects in the fields of heavy industry, chemistry, construction, pharma, IT and petrochemicals. Tec has consultants offering their expertise to clients, with a wide range of options: sourcing, try & hire and search & selection. Tec has its headquarters in Antwerp.
In all its offerings, Gritt wants to be the ultimate reference in technical outsourcing, being the market leader in telco project management in Belgium.
Logi-Technic
Logi-Technic is a Belgium-based specialist in technical outsourcing: 'technicians at your service'. It serves companies active in industry, infrastructure, building, facility management and field services.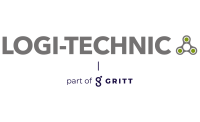 TEC
TEC is a technical project sourcing company in Belgium. It has a deep expertise in the domains of building, digital, pharma, industry, inspection and chemistry.