House of Covebo
Covebo is a leading organisation in international employment services for construction, engineering, (food) manufacturing, logistics and facilities services in The Netherlands, with an extensive European sourcing network in Poland, Spain, Romania, Hungary, Lithuania.
House of Covebo has its roots back in 2001, the year it started on the international recruitment market. Since then, Covebo has become the Dutch specialist in worker's profiles in construction, technical, industry, care and logistics. Yet in its approach, Covebo is different from many of its competitors. What gives Covebo its own color? It certainly is its entrepreneurship and self-management of its employees. This makes Covebo faster, better and more reliable, and full of commitment towards both the companies and the candidates.
House of Covebo has a diversified portfolio of services: temporary employment, search & selection, secondment. 'Ieders wereld van werk, gewoon goed geregeld' is its tagline: Everybody's world of work, just well done. This holds for the company, the candidate as well as for the larger community of stakeholders. When it comes to international labor force, Covebo is also taking care of housing, transport, insurance and social inclusion. Acting in a human, compassionate way is part of Covebo's moral DNA.
House of Covebo is full of ambition: it is searching for solutions on a local and international level. It has a differentiating culture: due to its decentralized nature (with its headquarters close to Amersfoort), its recruiters have a large degree of independence: this self-steering approach leads to a high level of self-motivation. This, in turn, is at the benefit for both companies and candidates.
Covebo's culture is fostered by the vision that the current labor market needs flexible, tailor-made solutions more than ever. Yet, labor is always about people, in need for personalized service.
Special attention is paid to international labor forces, mainly from Poland, Spain, Romania, Lithuania and Hungary. All international labor forces are tested in Covebo's internal test- and training center (training elements like languages and social skills). This allows a smooth entrance on the Dutch labor market.
House of Covebo has several Boutique brands under its wings. All of them support House of Covebo in being a strong player in foreign recruitment on the temporary staffing market or are active in specialized domains House of Covebo wants to be present in.
Covebo Uitzendgroep
Covebo Uitzendgroep is the first founded (2001) and original company under the umbrella of House of Covebo. With more than 10.000 people at work every day, they are the biggest company within House of Covebo.
Effect Personeelsdiensten
Effect Personeelsdiensten is a Dutch HR-company specialized in the outplacement of technical profiles in technics&engineering, construction, installation techniques. The company offers profiles from temporary to permanent contract.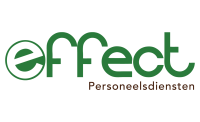 Eurojob
Dutch Eurojob is specialized in the recruitment and deployment of motivated, well-trained international flex workers. Eurojob is focusing on top jobs in specialist areas with high labour demands, and on environments with increasing productivity needs.
FID
FID is a leading Dutch temporary employment player in waste processing, recycling and landscaping.
FYGI
FYGI is an innovative digital platform connecting independent recruiters and their networks with companies searching for recruitment support. The FYGI network helps companies fulfilling their recruitment needs in a flexible, free and independent way. FYGI offers searching and selection services, as well as temporary employment and talent targeting.
MAATT
MAATT is a Dutch recruitment company within the installation business, offering fixed employment.
PRAN
PRAN is a Polish recruitment agency with over 10 years of experience in recruiting blue collar workers for the Dutch and Belgian labor market. It focuses on profiles in the shipyard, automotive, energy and construction sectors, and supports the onboarding process on all legal and administrative aspects.
Vnom
VNOM is a Dutch company active in the outplacement of blue collar profiles in technical and construction branches: electrotechnics, installation techniques, construction, painting and office jobs.