Published on July 10, 2023
Team Lead Consolidation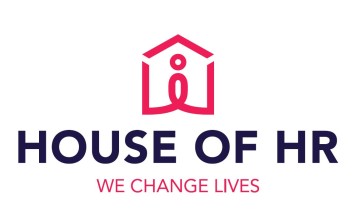 We are looking for a Happy Rebel to join our team!
House of HR is a fast-growing multinational group composed of 11 PowerHouses. PowerHouses? Yes! Each of our operational companies work independently and retain their entrepreneurial youthfulness, authenticity and audacity. We have an absolute focus on HR and innovation. You can take this innovation quite literally as every year we have an innovation contest within the group where you can develop your wildest plans (and even win a trip).
With our CEO being the Happy Rebel frontrunner as Trend Manager of the year, and a 2-yearly Happy Rebel festival with our PowerHouses, we are spreading the Happy Rebel virus. Will you join us?
Function
On a monthly basis you perform a review of the monthly consolidation prepared by your team, which is composed of two consolidation experts. This includes:
The monthly closing activities, including reasonability checks on balance sheet and P&L and intercompany reconciliation. Based on your helicopter view, you quickly spot any discrepancies that you pick up and discuss with the PowerHouses.

Analytical review and review of the sub consolidation of the PowerHouses including necessary checks such as goodwill and equity roll-forward.

Preparation of our Group consolidation and Cash Flow Statement.
On a quarterly basis, you support the team in preparing the interim financial statements and reporting to the Audit Committee. This also includes a review of the IFRS16 lease calculation – for which we are looking to implement a new tool!
On an annual basis, together with your team, you review the reporting received from our PowerHouses, including disclosures, needed for the annual IFRS Financial Statements. Further you work closely together with our Marketing department in preparing the Happy Rebel House of HR annual report (for which we have already won 3 awards!).
On an ad hoc basis, you work together with our tax manager, to review and prepare any new tax legislation such as Pillar2, ATAD3, ...
You report to the head of group accounting, consolidation, and tax.
Cautious we are Happy Rebels, we strive for continuous improvement and continuous efficiencies in the monthly closing process.
Want more? We are currently investing in a new BI software for our reporting & consolidation process. With Fluence selected as new tool, our finance teams will be future proof! It is a state-of-the-art, best-in-class, "hot" reporting tool which you can support setting up from the start!
Still not enough? What about an IPO readiness exercise?
And last but not least: continuous growth! We are further looking at expanding our group. With new M&A deals in the future, each time being a bit different, there is no time to feel bored as review of the Shareholders' Agreement, Share Purchase Agreement and Flow of Funds will be part of your job.
Profile
And you are?
A Happy Rebel!
You have a passion for numbers: consolidating our 11 PowerHouses to one and having a good analytical insight in the focus areas of our consolidation is expected; combined with a minimum of 5 years of experience in consolidation. Considering our PowerHouses are not only active in Belgium, but also in France, the Netherlands and Germany (and yes, we are looking to expand our horizon further!), needless to say a solid foundation of English is a must.
You know IFRS but have only practiced local GAAP consolidation? No problem, we will further invest in your knowledge!
As a Happy Rebel, you "work hard, play hard". You know how to prioritize and cope with deadlines in an efficient way, without losing your detailed and hands-on attitude. And of course, you like to join the other Happy Rebels for a party from time to time!
Offer
You are looking for a dynamic environment with a personal touch? We are a young team, eat together in a modern lunch area and have regular teambuilding days! We even have our very own Happy Rebel festivals; a party where we come together with all PowerHouses to celebrate together!
Positive that you will be infected by our Happy Rebel culture and will be exited to come working in our BRAND-NEW building, you can also work from home for 1 to 2 days / week.
Opportunity to continuously invest in knowledge? A challenging environment which contributes to personal development? Welcome on board! With 11 PowerHouses and ambition to further grow, there are many opportunities to expand your knowledge and further expand your career path.
Besides a competitive salary package (including fringe benefits such as car, hospitality, and group insurance, …), we offer 32 days of holiday! You can already start dreaming of which destinations you should eliminate first from your bucket list.
Create your cv online
Etiam rhoncus. Maecenas tempus, tellus eget condimentum rhoncus, sem quam semper libero, sit amet adipiscing sem neque sed ipsum. Nam quam nunc, blandit vel, luctus pulvinar, hendrerit id, lorem.